Cash For Cars Williamstown
Are you looking for an easy way to sell your car and get some cash quickly? Look no further than Cash for Cars Williamstown! We offer a simple and straightforward process for selling your car for cash. Whether you have a junk car that you need to get rid of or a dependable vehicle that's just not meeting your needs, we can help.
Our Services In Williamstown
Sell Your Car in Williamstown
Sell your car hassle-free in Williamstown. Our expert team provides personalized service to get you the best price. Contact us today to upgrade or get rid of your old car.
Cash For Trucks in Williamstown
Looking for cash for your truck in Williamstown? We offer hassle-free services and pay top dollar for your vehicle. Contact us today to get the best deal for your truck.
Free Cars Removal in Williamstown
Need to get rid of an unwanted car in Williamstown? Our free car removal service makes it easy and hassle-free. Contact us today to schedule a pickup and we'll take care of the rest.
Cash For Van in Williamstown
Looking to sell your van for cash in Williamstown? We offer top dollar for your vehicle and a hassle-free process. Contact us today to get the best deal for your van.
Cash For Scrap Car in Williamstown
Get cash for your scrap car in Williamstown. Our expert team offers top dollar for your vehicle and free removal. Contact us today for a hassle-free process and quick payment.
Car Disposal in Williamstown
Our car disposal service provides a quick and hassle-free solution. Contact us today to schedule a pickup and we'll take care of the rest, ensuring environmentally friendly disposal.
Need Cash For Cars Buying Company In Williamstown?
Scrap Car Removal is the leading car removal and disposal service in the area. We offer our customers a convenient and hassle-free way to get cash for their unwanted vehicles. We provide instant cash on spot and pay up to $9999 depending on the condition of your car. Our services are quick, reliable, and trustworthy – we guarantee you a reasonable cash return in exchange for your car.
With our pickup service, we can come to you and remove your vehicle within 24 hours. What's more, we also accept all makes and models of cars, so even if you have an Alfa Romeo or any other type of vehicle, you can still benefit from our services! So call us today if you're looking for extra cash and want to get rid of that unwanted vehicle!
Why do we pay cash for cars?
We pay cash for cars because it is an efficient and convenient way to get rid of unwanted vehicles. By doing so, we are able to provide our customers with a hassle-free service that allows them to get rid of their old or damaged vehicle in exchange for real cash.
This also helps us by providing us with quality parts that we can later use for various purposes, such as selling them on to people looking for particular parts or using them in our own car repairs. Not only does this help us make a profit, but it also helps the environment by reducing the amount of waste created through disposing of old cars.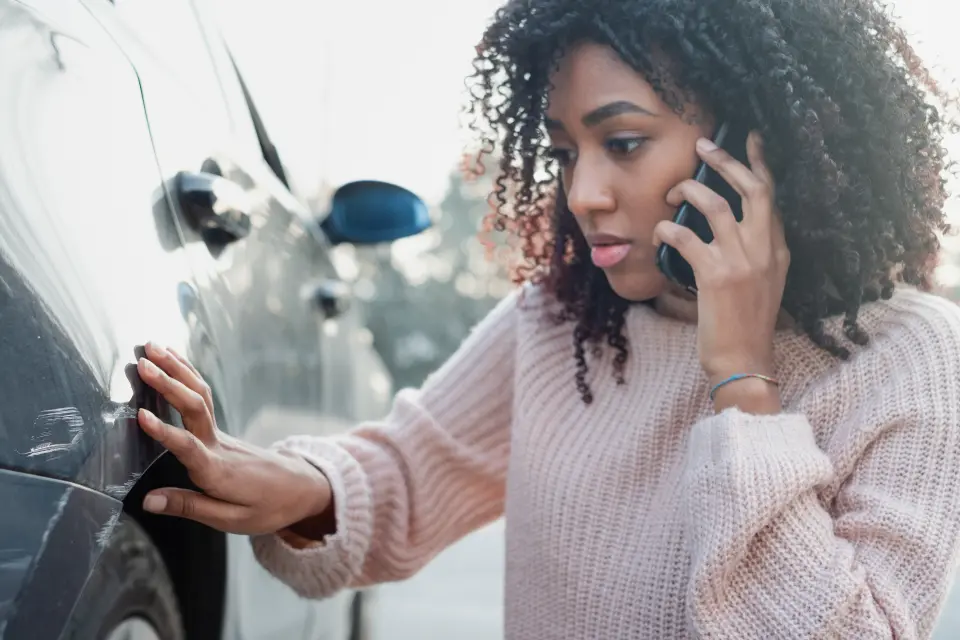 The Process of Selling Your Car for Cash in Williamstown
We make the process of selling your car for cash as simple and stress free as possible. We start by offering a no-obligation quote over the phone or online so that you know exactly what to expect before making any commitments. Our experienced team will then arrange a convenient time for our removal facility to collect your vehicle.
We accept all makes and models of cars, trucks and vans, so there is no need to worry about us declining your offer. When our team arrives at your location, we provide instant cash on spot with reliable and reasonable offers. You can also rest assured that our pickup service is safe, secure and efficient meaning you don't have to bother with arranging alternative transport or waiting around in the cold at night.
We also provide a wrecking service if you prefer extra cash in return for parts of your vehicle rather than the entire vehicle itself. So why not give us a call today and find out how much cash you could get by selling your car to us?
Areas We Serve Our Cash For Cars Service
Common Mistakes to Avoid When Selling Your Car for Cash
When selling your car for cash, there are several common mistakes that you should be aware of and avoid.
Firstly, it is important to get an accurate valuation of your vehicle before selling it on. Many sellers underestimate the value of their car, so make sure you research the market and consider all the factors that could affect the price of your car.
Secondly, do not accept any offers too quickly or easily. It is important to shop around and compare prices to ensure you receive the best deal possible for your vehicle.
Finally, always be sure to read any paperwork thoroughly before signing it. This includes contracts with buyers and agreements with dealerships or agents. By doing this, you can ensure that everything is in order and that there are no hidden fees or charges that could affect the overall sale of your car.
Following these steps can help ensure a smooth transaction when selling your car for cash.
Should I clean my junk car before you pick it up?
While it is not required that you clean your vehicle prior to having a tow truck come and take it away, it is highly recommended. Cleaning out the inside of your vehicle can be beneficial in a variety of ways.
Not only will it make the removal process much easier and faster, but it will also give you peace of mind knowing that all personal items have been properly removed from the vehicle.
Additionally, cleaning out your junk car may help increase its value if you plan on negotiating with cash for cars Williamstown services. All in all, cleaning out your vehicle before having it towed away is always a good idea.
What To Do At Doncaster, Melbourne
Located in Williamstown, Victoria, the Williamstown Dockyard has a rich history dating back to the mid-19th century.
The dockyard was one of Australia's principal shipbuilding yards and was requisitioned by the Commonwealth during World War II.
Today, it is owned by BAE Systems Australia and is a fascinating place to visit, providing a glimpse into the history of shipbuilding in Australia.
The Williamstown Botanic Gardens are one of Victoria's first public gardens and provide a peaceful setting in which to enjoy a picnic, take a stroll along the intricate pathways or just relax and daydream on the cool green lawns.
The gardens are listed on the Victorian Heritage Register and are significant for their historical, aesthetic, scientific (horticultural) and social significance to the state of Victoria. With good accessibility and facilities nearby, the gardens are an ideal place to spend a relaxing day.
Williamstown Beach is one of Melbourne's finest seaside locations, offering gorgeous views across Port Phillip Bay. With a clean and wide sandy beach and lifeguards on patrol during the summer months, the beach is a popular destination for both locals and visitors alike.
The beach also offers a full range of amenities including dining establishments, toilet and shower facilities, and sporting grounds opposite the beach. Fishing is available from the Eastern Pier or the rocky outcrops at either end of the beach, providing access to deep water.